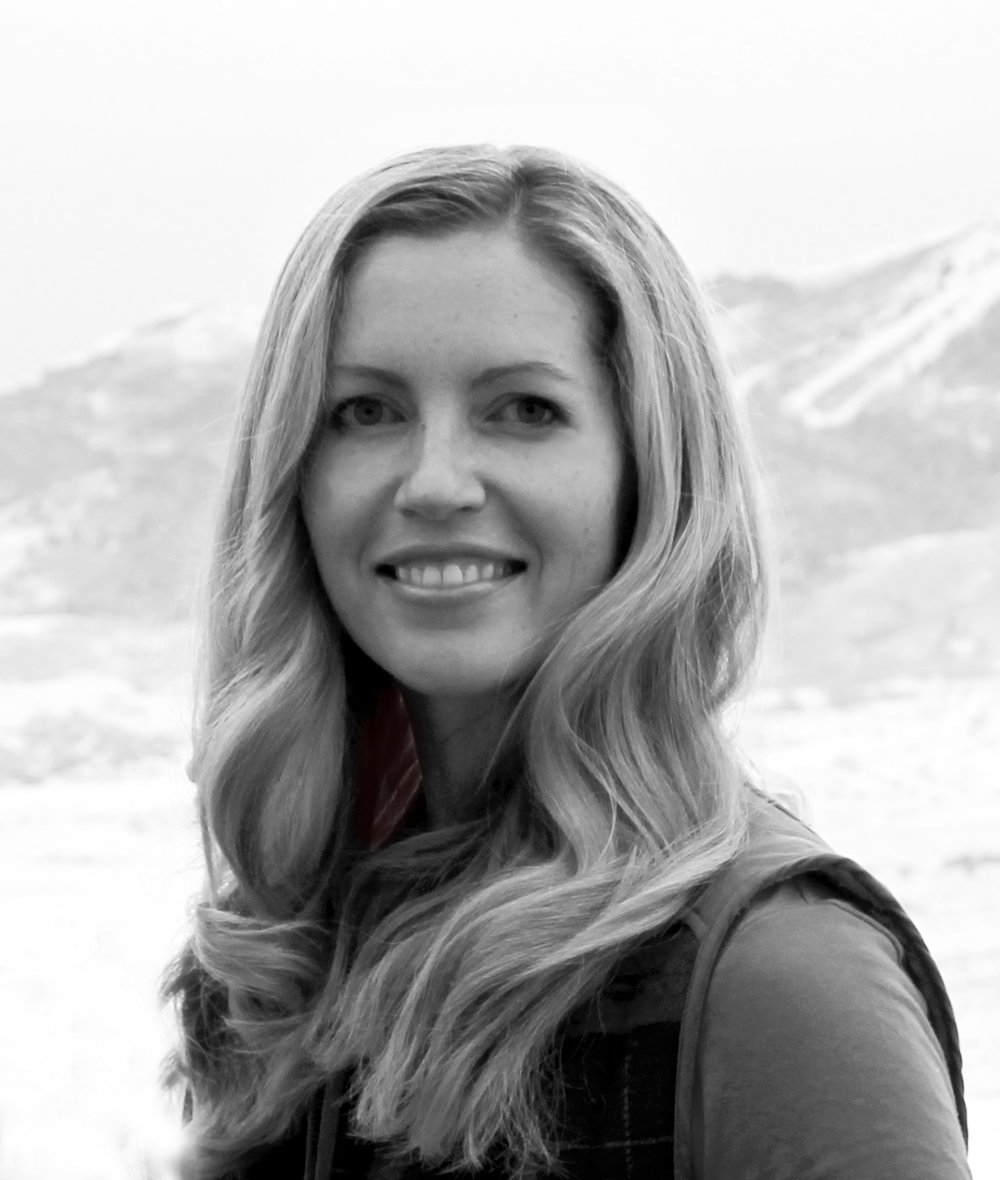 Nealy Riley
"Nature is a constant grounding force in my life. I find it of utmost importance to my sense of peace as a human walking this earth."
Nealy Riley finds her inspiration in nature. Whether shes taking in the vast mountain landscapes and the mammals that roam them or the little birds and insects that make her pause to watch, she finds herself composing paintings in her head with each experience. Harmonizing three-dimensional form and graphic patterns and shapes, Nealy creates a balance of expression and realism, capturing the essence of animals and placing them in an ethereal symbolic space.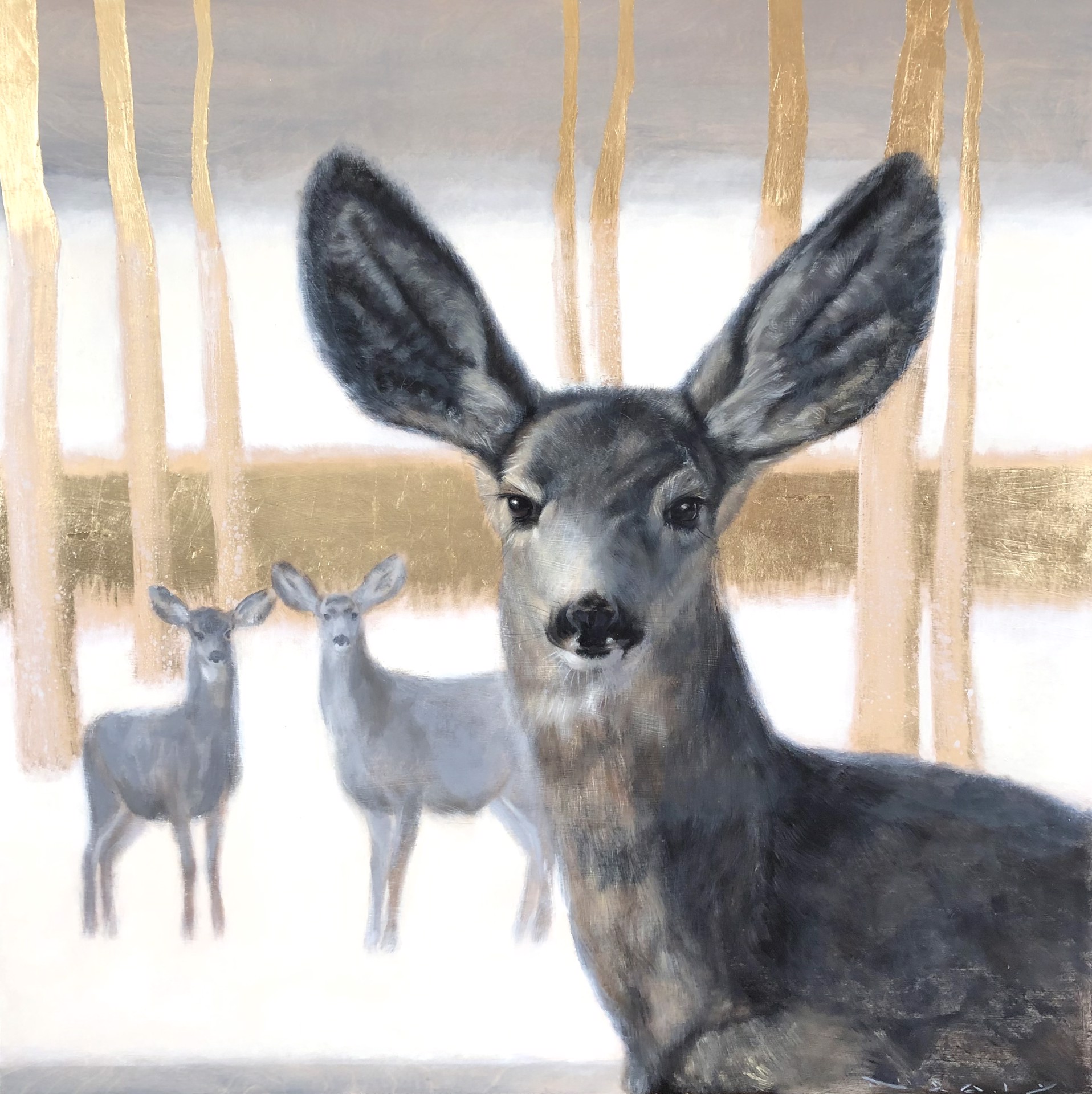 Through her art, Nealy seeks to highlight the meaningful moments we experience in nature, like encountering an animal or taking the time to listen to the aspen trees. She thinks these moments are the things that are often forgotten in our busy world. Her work is intended to capture the attention of the viewer and be a reminder of the moments they themselves have experienced in the wild. By bringing awareness to experiences in nature, Nealy hopes her work will help guide people to make responsible decisions involving nature and conservation.
Nealy has a Bachelor's Degree in Graphic Design and a Master's Degree from Savannah College of Art and Design for Illustration. She loved design work and though she found it incredibly interesting, her desire to paint the natural world and practice those hard skills in painting was strong enough that it led her to combine it all.
"
I love working with a mixture of materials. The wood and the gold are like natural elements that I can't always control. I like creating a space that represents where this animal might be, but is designed giving it a more contemporary feel."
Starting with a wood panel, Nealy works with gold or silver leaf, acrylic paints and resin. The gold and silver metal foil in her work is an element that she stumbled upon and its something that really sets her work apart. It makes the piece dramatically affected by the light, which makes it so that the artwork is constantly changing depending on the time of day or lighting of the room. While each piece is carefully composed, the nature of all of the elements Nealy uses in her work makes is so she can't always guess how that's going to look until the very end of the process, which is something she loves!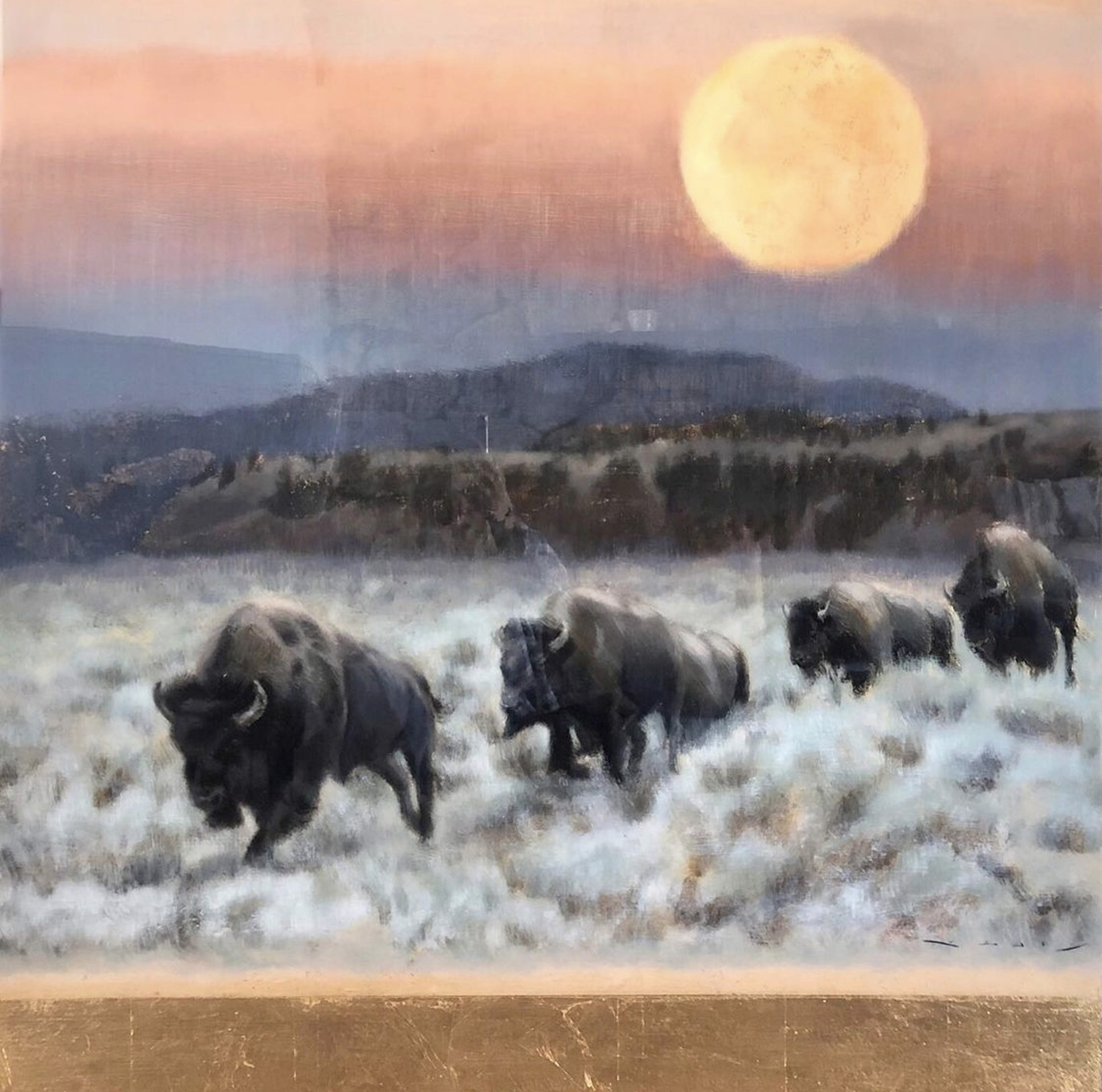 Gold, Wood, Paint & Resin – Nealy's Artistic Process
Every Nealy Riley painting starts with a composition in photoshop. This allows her to shuffle wood, gold and paint layers around and come up with a solid plan before she starts laying materials down. If you look any of her pieces, you can see that the preservation of wood grain and where gold leafing is showing through is really important and if she were to paint over that, there's no going back!
To prep her wood panel, sometimes Nealy will mix up an acrylic stain to use on the wood if that's a component to the piece. After that, the panel is sealed with a product that Golden makes called Gac - this seals the wood so it won't be porous through the rest of the process. From there, she lays out where each component of the piece will be starting with the gold leaf, followed by paint and then finally the resin. The resin is a high quality ArtResin that has anti-yellowing agents in it's ingredients. Resin is a clear coating that when it dries is hard and ads an effect to the piece that is like getting a river rock wet, it super saturates the colors and gives the whole piece a beautiful shine!